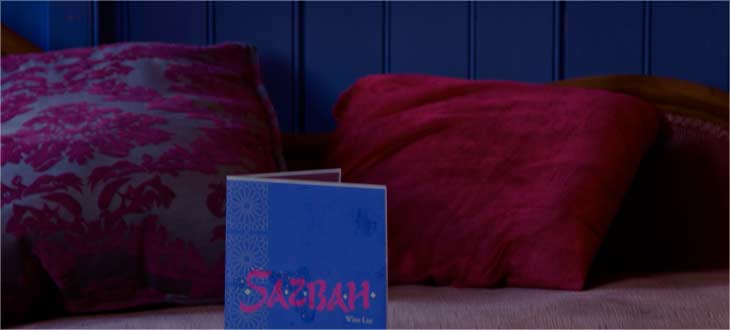 Meet team Sazbah
...


Sarah Barber
, the owner. The name Sazbah is a bit of a play on the place Kazbah and a shortening of her name...Sarah Barber. Originally thought up as a joke by a friend, Jodie, it ended up sticking! Before setting up the Sazbah, Sarah was involved in Cornish Pasties, having set up the West Cornwall Pasty Co. 11 years ago, then selling the company last year. Thinking it was time that St Ives had something a little bit different, somewhere a bit more quirky that would appeal to people across the spectrum, where people could go to chill out on comfy sofas...the Sazbah was born ....a Moroccan/slightly Bohemiam theme was just the ticket and thre decor consists of a mixture of Moroccan bits, re-claimed furniture and Sarah's home furnishings!!!!


Navs
is the multi-tasking chef / bar person / general dogsbody!!!!

Jo
is the bar manager, cheeky and always smiling but dont mess with her!!!!!!

Other staff include:
Tamsyn
,
Juicy
Luicy
,
Adam
,
Jan
-
Bob
,
Deano
,
Rob
,
Mo
...Last, but not least,
Billy-Bob
is the kitchen help and survives only on caramel shortbreads and crisps!

Mustn't forget the bouncers,
John
,
Brook
and
Big
Rob
. Hard but fair these boys!!!

Why not come on over and meet us all?